VLF test kit
The smallest, lightest, most advanced universal high voltage test instrument available, ideally suited for a variety of applications. VLF (0.1Hz), DC, Cable Fault Conditioning (Burning), and Sheath/Jacket Testing modes all included.
This kit is accepted replacement for the traditional DC Hipot or 'proof' test for solid dielectric cables such as XLPE and EPR. Fully Automatic or manual cable test sequences complying with International Standards/Guides such as IEEE 400.2, VDE 0276, CENELEC, HD620 S1, NEN 3620, SANS 10198 and IEC 60060-3. True Symmetrical Sinusoidal, load independent, output waveform across the full load range. Real-time Display of actual output wave form. Large output load capability (up to 5F) Automatic and integrated load capacitance measurement with optimum frequency selection.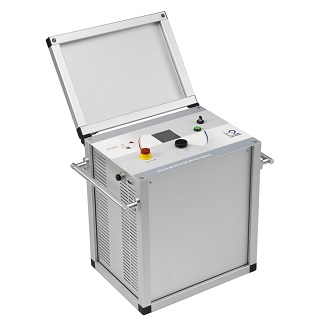 VLF test kit is
now available for rental
throughout UAE.
Contact us
now to get confirmation on the availability of this testing equipment. Hire this testing kit for daily, weekly and monthly rental charges conveniently.
On demand testing equipment rentals
Our on-time delivery of equipment ensured to meet the testing requirements that are scheduled at project sites. We offer transportation for delivery & collection of equipment to all over UAE. For overnight and immediate requirements can be fulfilled with the support of client's logistics arrangement.
On site assistance and support
Our qualified testing engineer conducts testing activities with detailed report of analysis through safe and proper operation of the equipment. Standard format of test reports as recognised by respective governing authorities will be submitted on successful completion of testing activities.
Primary Injection testing equipment
High voltage testing equipment
Transformer testing equipment