Sweep Frequency Response Analyzer
The M5400 detects mechanical failure or movement of windings due to short circuits, mechanical stresses or transportation. Use it to ensure transformer performance, reduce maintenance cost, and increase the service life of transformers.
This equipment sends an excitation signal into the transformer and measures the returning signals across a broad frequency range. By comparing this response to baseline and other results (such as from similar units), identifies deviations and confirms internal mechanical problems. It identifies core movement, winding deformation and displacement, faulty core grounds, partial winding collapse, hoop buckling, broken or loosened clamping structures, shorted turns and open windings.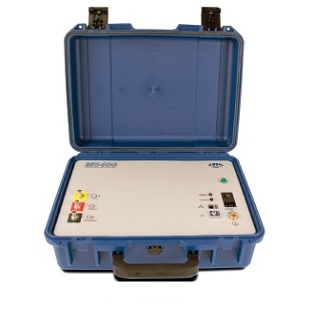 Sweep Frequency Response Analyzer is
now available for rental
throughout UAE.
Contact us
now to get confirmation on the availability of this testing equipment. Hire this testing kit for daily, weekly and monthly rental charges conveniently.
On demand testing equipment rentals
Our on-time delivery of equipment ensured to meet the testing requirements that are scheduled at project sites. We offer transportation for delivery & collection of equipment to all over UAE. For overnight and immediate requirements can be fulfilled with the support of client's logistics arrangement.
On site assistance and support
Our qualified testing engineer conducts testing activities with detailed report of analysis through safe and proper operation of the equipment. Standard format of test reports as recognised by respective governing authorities will be submitted on successful completion of testing activities.
Primary Injection testing equipment
High voltage testing equipment
Transformer testing equipment